ACDS is Anne Arundel County's lead agency for reducing energy consumption and costs for both County government and individual homeowners while decreasing our carbon footprint and fueling the creation of green collar jobs.  ACDS developed the County's Implementation Plan for Achieving Energy Efficiency and Conservation in 2013, which establishes an energy usage baseline inventory for County facilities and sets energy efficiency and renewable energy goals.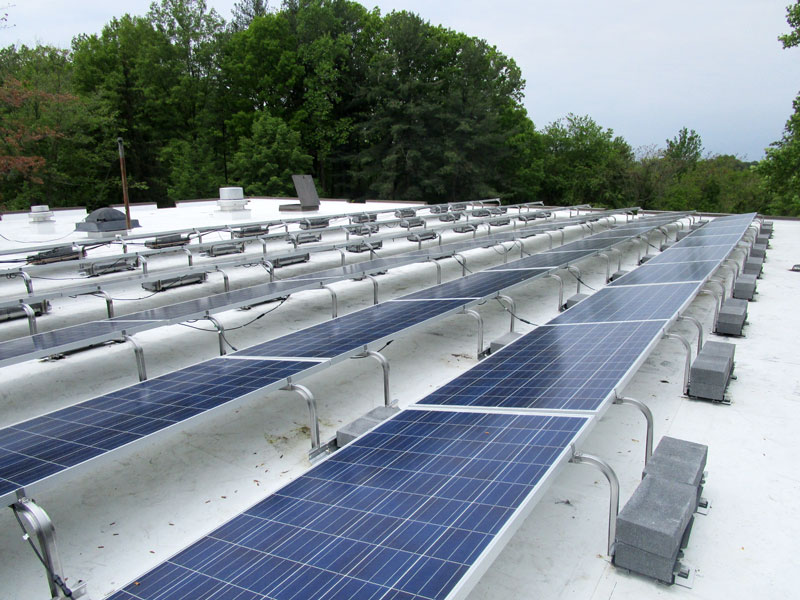 Through various efforts and funding streams, the County is making progress in meeting its Energy Efficiency and Conservation Goals through retrofits in County buildings and the installation of solar PV to increase efficiency and conserve finite energy resources in the operation of government functions.
ACDS has also played a lead role in creating energy efficiencies and conservation in a number of residential units through several projects.
Energy Efficiency and Conservation Block Grant Program
ACDS was responsible for the management and oversight of Anne Arundel County's Energy Efficiency and Conservation Block Grant (EECBG) Program, as funded by the federal Department of Energy through the American Recovery and Reinvestment Act of 2009.  The County's $4,463,400 award was utilized to fund programs and projects that reduced the energy usage and fossil fuel emissions and improved energy efficiency.  Through the EECBG Program, ACDS formalized the County's Strategic Plan for Energy Efficiency and Conservation and successfully completed several single and multi-family energy efficiency retrofit projects benefitting low income County residents.  ACDS also managed the installation of the County's first ground source geothermal heat pump system at the Pascal Senior Center and oversaw the planning and development of a methane gas to electricity project at the County's Millersville Landfill.
Weatherization
Through partnerships with the Maryland Department of Housing and Community Development and the Maryland Energy Administration, ACDS has weatherized over 500 single family, apartments and group homes utilizing funding made available through the State of Maryland's Low-to-Moderate Income Grant Program and the federally funded Weatherization Assistance Program. These weatherization activities result in direct energy and utility cost savings, thus, enabling recipients to utilize this savings in other areas within their budgets.
Maryland Smart Energy Communities Program
Through the Maryland Smart Energy Communities Program, as administered by the Maryland Energy Administration, ACDS is leading the effort to reduce energy consumption and to seek additional opportunities for affordable and reliable renewable energy development for the operation of County building and facilities. Recent projects have included energy efficiency retrofits at four County Senior Centers and the installation of rooftop solar photovoltaic systems at the Fire Department and Recreation and Parks Headquarters, and solar thermal systems at several fire stations.