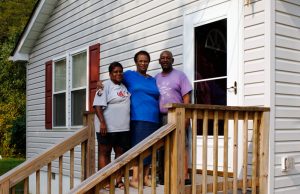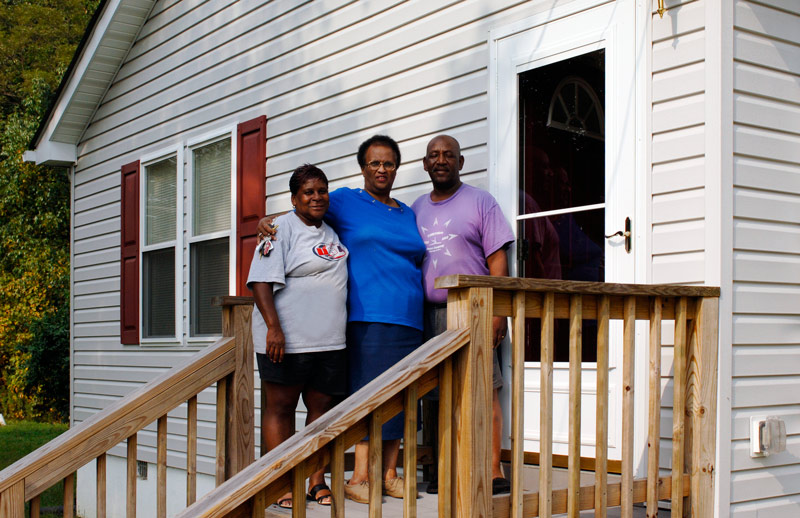 The Property Repair Program helps low and moderate income homeowners who are ineligible for the more comprehensive Property Rehabilitation Program correct major health and/or safety and occupancy deficiencies in their home. Eligible work may include replacing an inoperable furnace/boiler, repairing deficient plumbing and electrical systems, correcting significant water infiltration, and structural stabilization. ACDS provides assistance through low cost, forgivable loans and construction management.
Eligible Borrower(s)
Must own and occupy the subject property and have a household income that does not exceed 60% of median income.
Eligible Property
The property must be located within Anne Arundel County, MD and must be the borrower's primary residence. Due to funding restrictions, properties in the City of Annapolis are not eligible for this program.
Eligible properties include townhouses, single-family detached homes, and/or condominiums.
Maximum Loan Amount
Up to $15,000 is available through ACDS and depending on the scope of work and borrower eligibility.
Interest Rate
0%, No monthly payment required.
Income Limits
Borrower's total household income cannot exceed 60% of Area Median Income, adjusted for family size. View income limits here.
Income Limits

 (effective June 15, 2023)

Borrower's total household income cannot exceed the following*:

Household Size

1
Person

2
Person

3
Person

4
Person

5
Person

6
Person

Annual Income
$51,120
$58,440
$65,760
$73,020
$78,900
$84,720
Maximum Loan to Value Ratios
There are no maximum loan to value ratios for this program.
Can I pay back the money I borrow early?
Yes, you can pay the entire loan back in full before the due date without penalty.
How long does the entire process take from application to completion of work?
Each project is different, depending on the amount of financial information needed, the amount of rehabilitation work to be completed, and the selected contractors' timeframe. We estimated that the entire process could take approximately six months from the initial application.
Will I have to leave the house?
Typically, our Property Rehabilitation clients can remain in their homes while rehabilitation work is taking place. In rare cases, the scope of work will require homeowner-occupants to leave the home while construction is taking place.
Eligible Repairs for program
Property Repair Program funds can only be used to repair health, safety and/or housing code deficiencies identified by an ACDS Construction Specialist.
Can I choose my own contractor?
All contracts are between you, the homeowner(s), and the contractor. You may select a "preferred" contractor if you wish; however, the preferred contractor must be approved by ACDS before a construction contract is awarded. If you do not have a preferred contractor, a Construction Specialist will work with you to develop a request for bids and solicit bids from qualified contractors. As a homeowner, you may select any contractor who responds to the bid request and meets our program requirements including our cost reasonableness test. The qualified contractor must be licensed and insured and provide evidence of home improvement experience.
Loan Terms
Property Repair Program loans are made and secured in the form of a lien mortgage. The amount depends on the eligibility of the borrower and program guidelines.
Loans are non-interest bearing (0%) and monthly payments are deferred.
Due and forgiven in five years unless the house is sold, title is legally transferred, no longer owner occupied, upon default/acceleration of the first mortgage before the five years.
All subordination requests for refinances are reviewed on a case-by-case basis. Repair funds may be due and payable at the time of refinance.