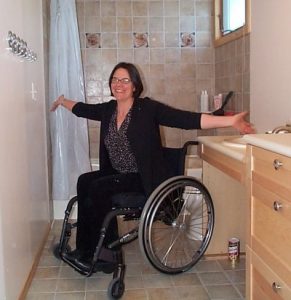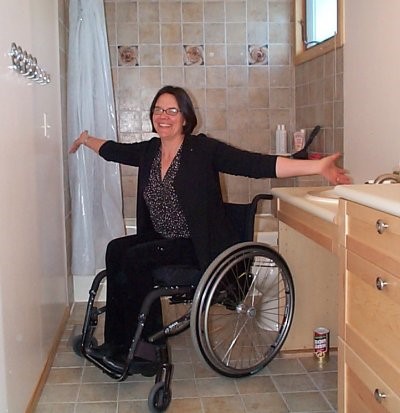 The Accessibility Program for Renters helps Anne Arundel County tenants with physical disabilities make modifications and alterations needed to make their rental unit accessible. Grant funding and technical assistance will be provided to income eligible tenants. A Construction Specialist will work with you to prepare a construction work write-up and assist you in selecting a qualified licensed contractor. Once you have selected a contractor, the Construction Specialist will continue to work with you and the contractor to ensure the work is being completed in a timely and satisfactory manne
PROGRAM ELIGIBILITY
To be eligible for this program you must:
(1) have a disability or a child with a disability;
(2) be a tenant residing in Anne Arundel County, and
(3) meet income eligibility guidelines.
TYPES OF REPAIRS
Typically work can include installation of ramp and chair lifts, widening of doorways and sidewalks, addition of grab bars to the bathroom and general accessibility modification to the kitchen and living space.
TERM
Typically, the program provides a grant to eligible tenants with no repayment required.
HOW TO APPLY
Call (410) 222-7600 or email us at info@acdsinc.org to request an application, or download a copy HERE. Please complete the application and mail it to:
Arundel Community Development Services, Inc
2666 Riva Road, Suite 210
Annapolis, MD 21401