The Mortgage Assistance Program (MAP) provides deferred loans up to $20,000 to first time homebuyers in Anne Arundel County to help with down payment and settlement cost. Eligible participants must be graduates from the ACDS Homeownership Counseling Program and may not have a household income greater than 80% of the area median income (see income limits below). Mortgage Assistance Program can be used in conjunction with a mortgage from the Federal Housing Administration (FHA) and the Department of Housing and Community Development (DHCD) Maryland Mortgage Program.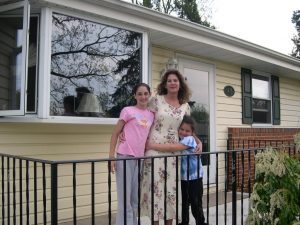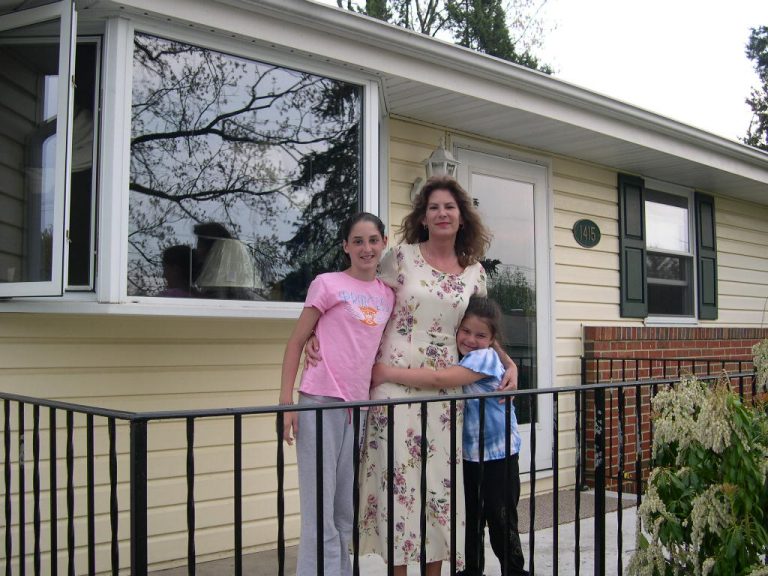 Information for Lenders/Agents
How the Mortgage Assistance Program Works
How to Apply
New ACDS's Clients: Please download a Homeownership Counseling application here which is the pre-requisite for the Mortgage Assistance Program.
Graduates of the Homeownership Counseling Program: Please download a Mortgage Assistance Program Application by clicking here.
Contact us to learn more information about the Homeownership Counseling Program and the Mortgage Assistance Program.
Income Limits
Assistance may not be provided to households whose total household income, from all sources, exceeds 80% of Area Median Income.
Income Limits

 (effective June 1, 2018)

Borrower's total household income cannot exceed the following*:

Household Size
1 Person
2 Person
3 Person
4 Person
5 Person
6 Person
Income Limits for ACDS financing
$50,350
$57,550
$64,750
$71,900
$77,700
$83,450
Maximum Loan Amount
Up to $20,000. ACDS Staff will determine the exact amount needed based on our internal financial analysis.
Eligible Applicant(s)
First-time homebuyers who do not exceed the income limits and who have successfully completed the ACDS Homeownership Counseling Program prior to entering into a contract to purchase.
Must occupy the property as their principal residence;  non-occupant co-borrower(co-signers) are not permitted.
Eligible uses
The funds available through the Mortgage Assistance Program may be used as needed for closing costs, down payment assistance, and/or mortgage write downs.
Maximum Sales Price
An existing or newly constructed residence, including detached, semi-detached and attached townhomes and condominiums, located within Anne Arundel County. The home must be owner-occupied or vacant at the time the offer to purchase is made, except when the existing tenant is the one making the purchase. The property must meet the ACDS Property Minimum Standards for code and safety. The maximum sales price is $281,000.00 for existing homes and $372,000.00 for new construction.
Funding Terms
Assistance is provided as a loan, not a grant. However, the terms are very favorable and offered at zero percent interest with no monthly payments. Loans are due and payable upon sale, transfer of property, when the property ceases to become a primary residence, or in 30 years; whichever comes first.
Secondary Finance Approval
Mortgage Assistance Program funds are approved by the Maryland Mortgage Program (MMP) offered by the Maryland Department of Housing and Community Development and the Federal Housing Administration (FHA) products insured by the Department of Housing and Urban Development (HUD).
Credit Score
No credit score requirements for this program.
Minimum Cash Contribution from Borrower(s)
The Homebuyer must contribute a minimum of one percent of the sales price of their own funds. The money provided by the homebuyer towards the mortgage application on such items as appraisals and application fees can be counted towards the one percent.
Maximum Assets
If liquid assets exceeds three months of the new Principal Interest Taxes Insurance (PITI) payments plus the 1% minimum contribution, an asset test will be completed to determine the eligibility and/or additional funds needed from the  borrower.
Maximum Debt to Income Ration (DTI)
HOME Inspection
ACDS Staff will perform our internal Minimum Property Standards Inspection. Please note this inspection does not replace a Home inspection. Subject property must be in compliance with Anne Arundel County Property Maintenance Code, Federal HUD Lead-Safe Housing Rule, and New Federal Regulation regarding the useful life of housing components and systems.
Information for Realtors and Lenders
Please visit our Lender/Realtor page to learn more about our processing requirements regarding contracts to purchase, inspections, loan documents, and settlement requirements.