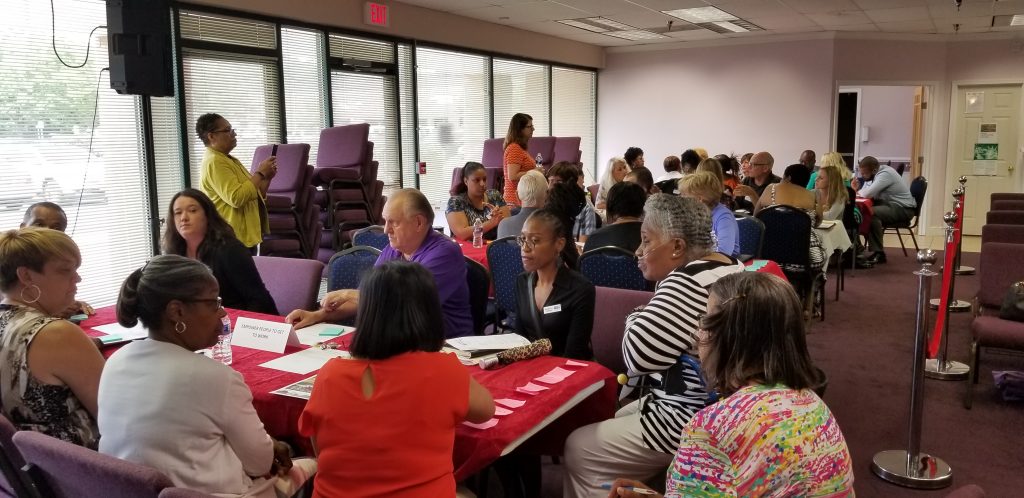 Every five years, on behalf of Anne Arundel County, ACDS develops a five year "Consolidated Plan."  The Consolidated Plan outlines the housing and community development needs of the County and sets five-year goals, strategies, and funding priorities to meet those needs.  The Consolidated Plan guides subsequent funding decisions for the use of federal CDBG, HOME, ESG, HOPWA and CoC funds.  Projects or activities must fit under an identified Consolidated Plan goal to be considered for funding. 
2021-2025 Consolidated Plan Process and Schedule
Draft Plan Available Now for Comment
The Draft Anne Arundel County Consolidated Plan: FY 2021 – FY 2025 is available beginning Wednesday, March 11, 2020 on the ACDS website for review and comment. Click here to view the full Draft Plan and click here to view the Executive Summary.  
Printed copies of the Draft Plan are also available at the office of Arundel Community Development Services, Inc. (ACDS), 2666 Riva Road, Suite 210, Annapolis, Maryland 21401 and it can also be accessed online at Anne Arundel County Public Libraries by visiting our website at www.acdscinc.org.
Oral and written comments on the draft Plan will be received by ACDS until 4:30 p.m. on Thursday, April 9, 2020. Written comments should be submitted to ACDS at the above address or emailed to ekarpewicz@acdsinc.org. Oral comments may be given by contacting ACDS at 410-222-3957.
If you wish to review the draft Consolidated Plan and require a special accommodation (e.g. interpreter for deaf and hard of hearing or interpreter for persons with limited English proficiency), please contact ACDS at info@acdsinc.org or 410-222-7600 no later than 7 days prior to the end of the public comment period.
Supplemental Consolidated Plan Data
To develop the plan, ACDS analyzed HUD provided data and supplemental data procured from a housing market consultant.  Click here to review the Rental Needs Assessment and click here to view the Homeownership Needs Assessment. Click here to see a summary presentation of the Rental Needs Assessment. 
Community Engagement
To solicit community input, ACDS held over 15 small group meetings, focus group and community presentations to identify housing and community development needs and discuss possible strategies to address those needs over the summer and fall of 2019.  ACDS also held the following public hearings to gather input on the Consolidated Plan: October 24, 2019 – 6:30 p.m., December 5, 2019 – 4:30 p.m. (Independence Conference Room, 2664 Riva Road, Annapolis, MD), and January 23, 2020 – 6:30 p.m.   
As a result of the data analysis, stakeholder outreach and public hearings, staff developed the following Draft Principles, Goals & Strategies to serve as a framework for the Consolidated Plan.  
Please view the complete timeline for the planning process here. 
Available Downloads: