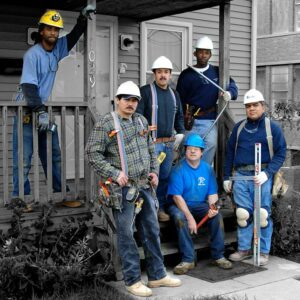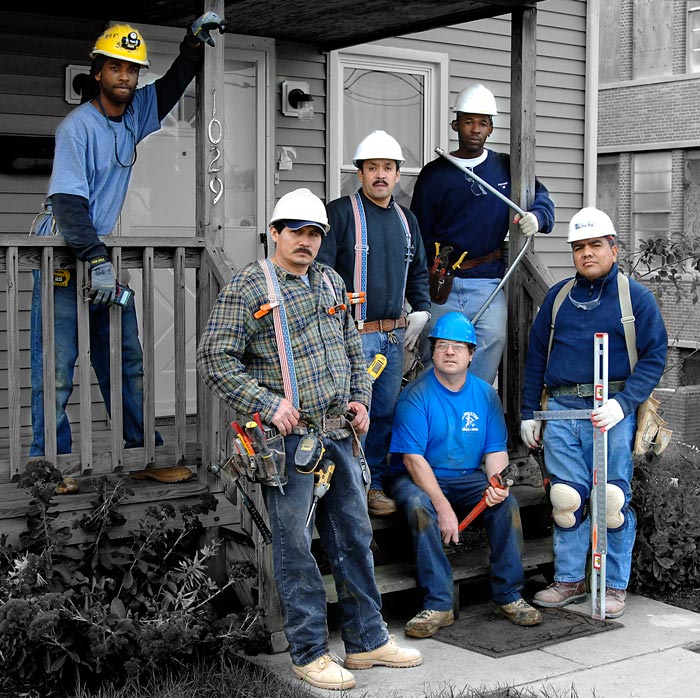 ACDS administers multiple programs that require the services of qualified contractors, consultants, and service providers.
We work with residential home improvement contractors on a regular basis to complete scattered site residential rehabilitation work and owner-occupied rehabilitation projects. If you are a home improvement contractor and interested in becoming an ACDS Qualified Residential Contractor, read more here. ACDS also routinely procures trade services, such as pest control, residential cleaning, HVAC maintenance, repair services, and real estate services out to bid.
From time to time, ACDS utilizes residential and commercial general contractors to complete a variety of construction projects, including public facilities, energy retrofits, and group home facilities.
Professional services, such as civil engineering, architectural services, financial auditing, lead-based paint assessments and energy auditing, are also utilized as needed.
View our Current Contractor Opportunities here
Become an ACDS Eligible Residential Contractor
ACDS regularly utilizes the services of home improvement contractors through the Property Rehabilitation Program, Property Repair Program, Accessibility Modification Program, and our efforts to acquire and rehabilitate scattered site rental units.  Construction contracts ranging from $5,000 to $100,000 are competitively bid and awarded to ACDS Eligible Residential Contractors.
To become an ACDS Eligible Residential Contractor and be notified of residential rehabilitation contracts available through ACDS, interested contractors must have an active Maryland Home Improvement Commission (MHIC) license, maintain and provide evidence of adequate insurance coverage, maintain applicable lead-based paint certifications and registrations, demonstrate prior home improvement experience and complete an application.  Trade contractors must be properly licensed in the State of Maryland and Anne Arundel County.
To learn more about the requirements and procedures for participating contractors, view the General Contractor Requirements and Procedures.
Interested general contractors must submit a completed Contractor Qualification Application to ACDS for our review and approval. Contractors determined eligible to provide construction services for ACDS and homeowners participating in its programs will be placed on an Eligible to Bid List and will receive email notification of available bidding opportunities. Contractor Qualification Applications should be submitted to William Gibbons, Project Director at wgibbons@acdsinc.org.
ACDS to the maximum extent feasible affirmatively provides contracting outreach and opportunities to Minority Business Enterprise/Women Business Enterprise (MBE/WBE) and Section 3 firms.
Available Downloads:
Contractor Qualification Application
PDF
Residential Contractor Requirements & Procedures
PDF