Dear ACDS Stakeholders,
On behalf of the ACDS Board of Directors, I am pleased to announce Erin Karpewicz has been selected to lead ACDS beginning January 1, 2022.  This announcement follows an extensive search process, led by the ACDS Board of Directors Executive Search Committee.  Read County Executive Steuart Pittman's News Release.
Erin brings a wealth of knowledge and passion for the important work of ACDS.  With over 20 years of experience which includes 18 years at ACDS leading planning, community engagement and grant-making initiatives.  Erin has built strong relationships with our partners to create opportunities for underserved communities and address affordable housing needs in Anne Arundel County.  Erin will succeed founding Executive Director, Kathleen Koch who is retiring on December 31, 2021 
An experienced grant and program developer, Erin identified and secured a variety of new funding sources to address unmet needs in the County, including Energy Efficiency Block Grant funds and Baltimore Regional Neighborhood Initiative and Community Legacy funds for the County to revitalize homes in the Brooklyn Park community.  Erin and her team are currently responsible for managing the $18 million Video Lottery Terminal budget, on behalf of the County and the Local Development Council, and over $14 million in COVID-19 relief funding for emergency food assistance, remote learning and summer supports for low income youth and children, as well as community development programs responding to needs in communities disproportionately affected by Coronavirus pandemic.
With a commitment to building relationships and working with underserved communities in Anne Arundel County developing initiatives to improve quality of life, Erin led community engagement strategies for the $15.7 million Severn Center project, which broke ground last month.
In addition to guiding local policy development and planning processes at the local level, Erin served as the founding Chair of the Baltimore Regional Fair Housing Group at the Baltimore Metropolitan Council, as well as led the group through the development of a regional Fair Housing Plan, serving as the President of the Community Development Network of Maryland.  Erin holds a Master's Degree in Policy Sciences from the University of Maryland, Baltimore County and a Bachelor's Degree in Science from the University of Cincinnati.
Please join me in congratulating Erin as we continue our mission to serve Anne Arundel County residents and communities.
Sincerely,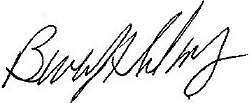 Beverley Swaim-Staley, President
ACDS Board of Directors