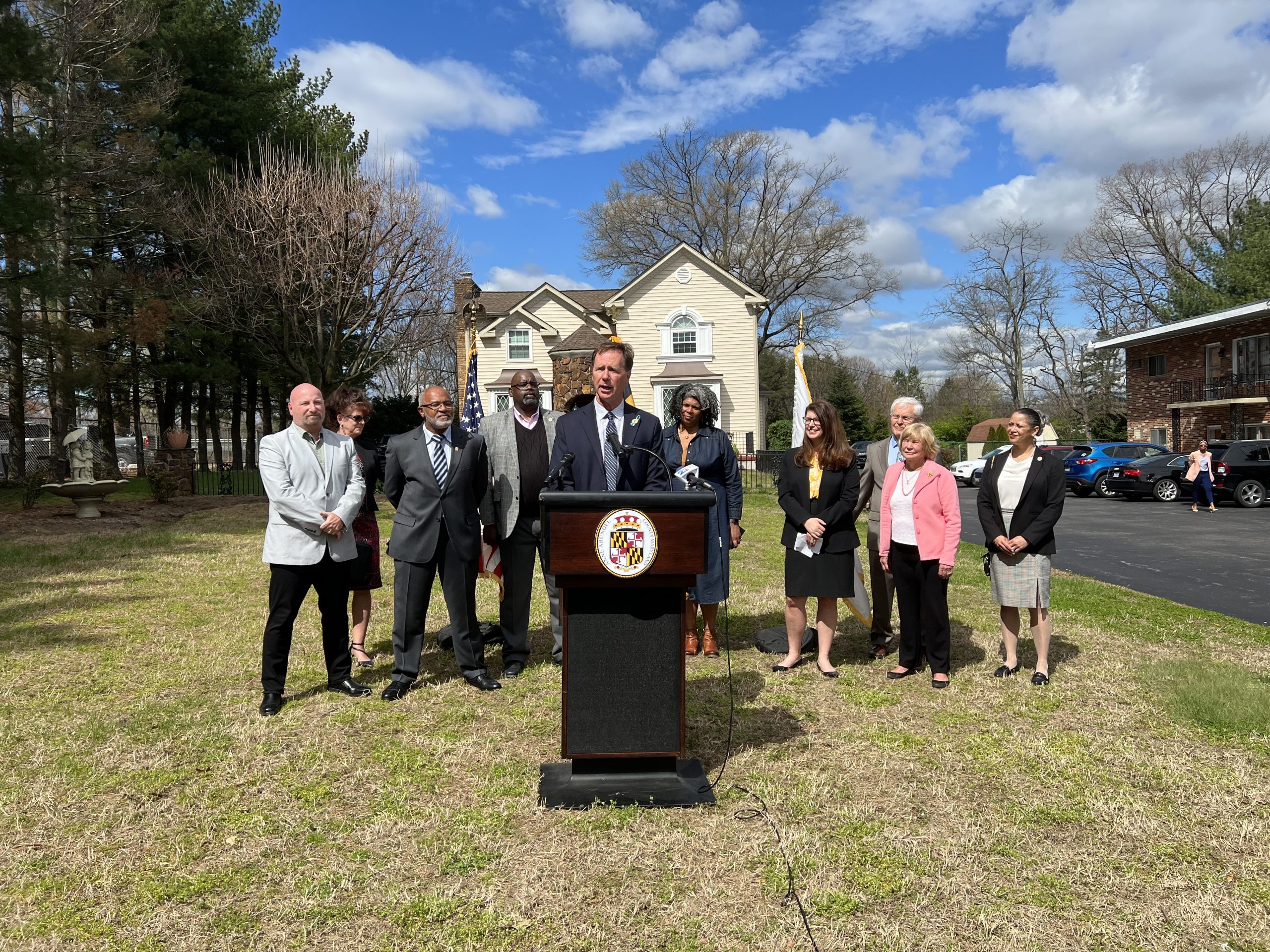 The Heritage at Madison Park
On Tuesday, April 12th, Erin Karpewicz, CEO of ACDS, joined County Executive Steuart Pittman, the Housing Commission of Anne Arundel County, and other County partners for the announcement of the acquisition and renovation of the Doll House Apartments into the Heritage at Madison Park.
This project will provide critical transitional housing units that will be part of Anne Arundel County's continuum of care –which consists of housing and services available to families and individuals at risk of or experiencing homelessness.
Creating more affordable units is one of ACDS' biggest priorities and we are thrilled to have several projects in the pipeline. Given the shortage of affordable rental units in Anne Arundel County, offering project-based transitional housing is welcome and needed. ACDS is pleased to support the rehabilitation of this project with County HOME Investment Partnership funding.   Congratulations to Anne Arundel County and the Housing Commission of Anne Arundel County!
Read more about this exciting project here: https://www.aacounty.org/…/county-executive-pittman…