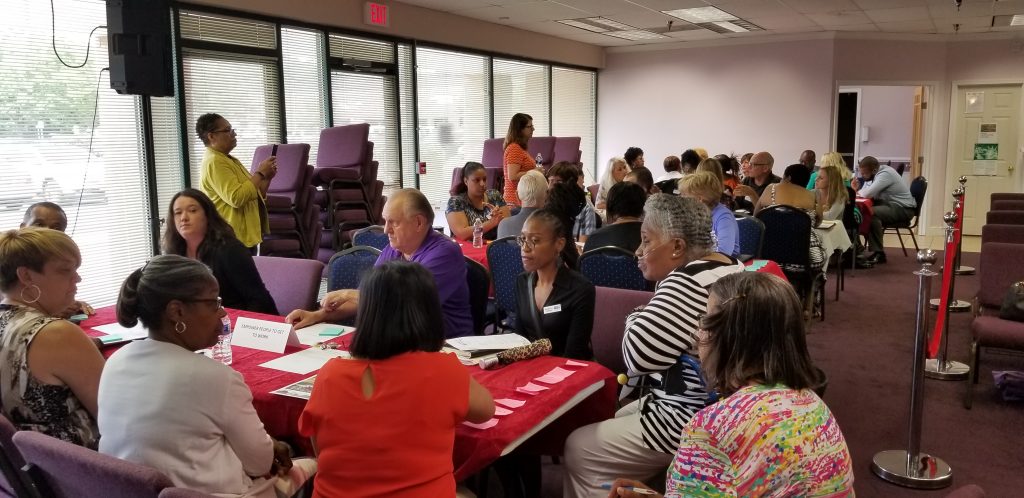 Every five years, on behalf of Anne Arundel County, ACDS develops a five year "Consolidated Plan."  The Consolidated Plan outlines the housing and community development needs of the County and sets five-year goals, strategies, and funding priorities to meet those needs.  The Consolidated Plan guides subsequent funding decisions for the use of federal CDBG, HOME, ESG, HOPWA and CoC funds.  Projects or activities must fit under an identified Consolidated Plan goal to be considered for funding. 
Each five year plan is developed utilizing housing market and demographic data, conversations with stakeholder groups and information retrieved through public hearings, surveys and public comments.  Please refer to the County's Citizen Participation Plan to learn more about the public engagement process.  To join our Housing and Community Development Stakeholder mailing list, please contact us at info@acdsinc.org and request to be added.  You will receive important notices about public hearings and public comment periods. 
2021-2025 Consolidated Plan Process and Schedule
2021-2025 Consolidated Plan Process and Schedule
Planning for the FY2021-2025 Consolidated Plan is currently underway! ACDS is working with our partners to map important demographic data, analyzing readily available HUD data. We have also contracted with Real Property Research Group (RPRG), a housing market analysis firm, to quantify rental and homeownership needs. The rental housing analysis is now complete. Click here to view a summary presentation and here to view the full report. ACDS is also meeting with stakeholder groups to identify housing and community development needs and discuss possible strategies to address those needs over the summer. We will also hold our first Consolidated Plan public hearing, in conjunction with the start of the County's FY2021 Budget process, in October and welcome all interested citizens to participate. A second public hearing to develop Consolidated Plan goals will be held in December, while a third and final public hearing will be held in January. We anticipate the draft Consolidated Plan being ready for review and public comment in early March 2020. Final adoption by the County Council is expected in June 2020.
Public Hearing Dates:
October 24, 2019*
December 5, 2019*
January 23, 2020*
Click here to see a complete timeline for the planning process.
*All public meetings will be held at the offices of Arundel Community Development Services, Inc. at 2666 Riva Road, 2nd Floor, Annapolis, MD 21401.  ACDS is ADA accessible.  If you wish to attend and require a special accommodation (e.g. interpreter for deaf and hard of hearing, interpreter for persons with limited English proficiency), please contact info@acdsinc.org or 410-222-7600 no later than 7 business days prior to the public hearing. 
Available Downloads: