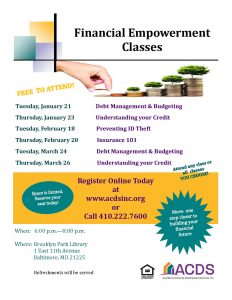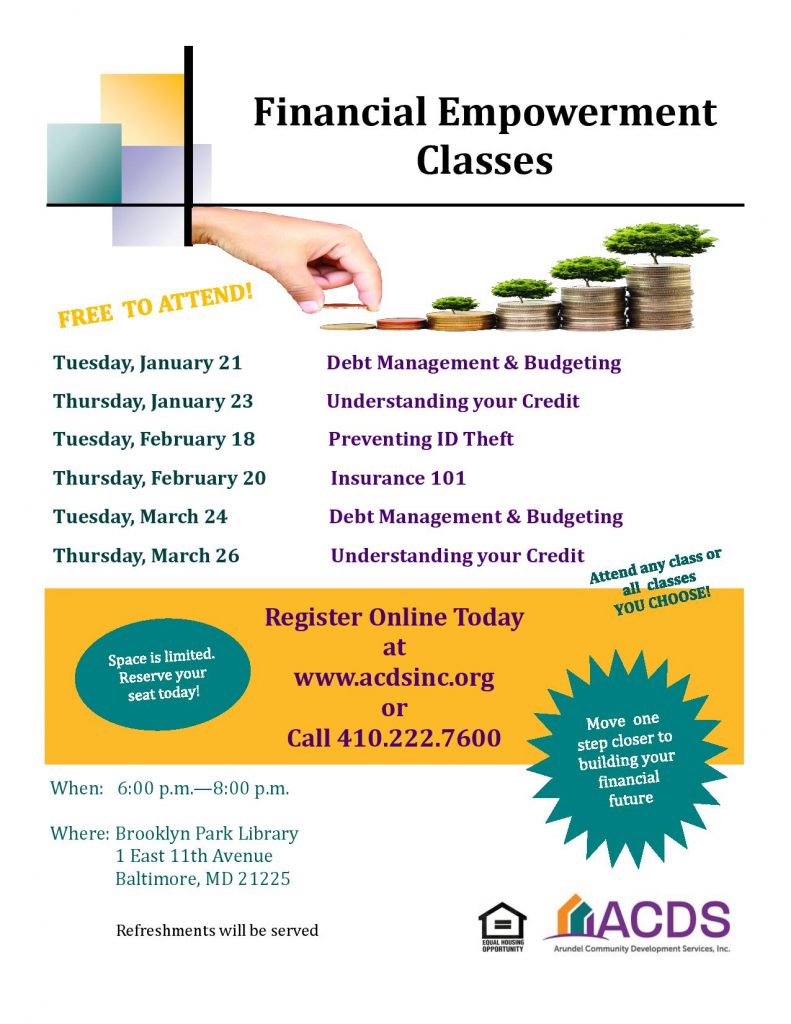 ACDS Financial Empowerment Classes are back in session and this time around we will be holding the sessions at the Brooklyn Park Library.
Beginning at the end of January, ACDS will offer a series of FREE workshops to help residents move toward financial stability and success! The series, which will be taught by experts in the field, will include six different evening workshops on important financial topics. Click on the links below to learn more about the workshops and to register.
Anne Arundel County residents attending will be eligible for free, one-on-one follow-up financial counseling. The Financial Empowerment Program is made possible by Anne Arundel County, private donors, and the State of Maryland CITC Program.
January 21 – Debt Management & Budgeting
January 23 – Understanding Your Credit
February 18 – Preventing ID Theft
February 20 – Insurance 101
March 24 – Debt Management & Budgeting
March 26 – Understanding Your Credit